Blog
Modelling for Primark a dream come true after my gruelling treatment
Following her breast cancer diagnosis and treatment, Leeanne was invited to help shape Primark's new post-surgery bra range – before modelling the range for Primark's Breast Cancer Awareness Campaign.
Following her breast cancer diagnosis and treatment, Leeanne was invited to help shape Primark's new post-surgery bra range – before modelling the range for Primark's Breast Cancer Awareness Campaign.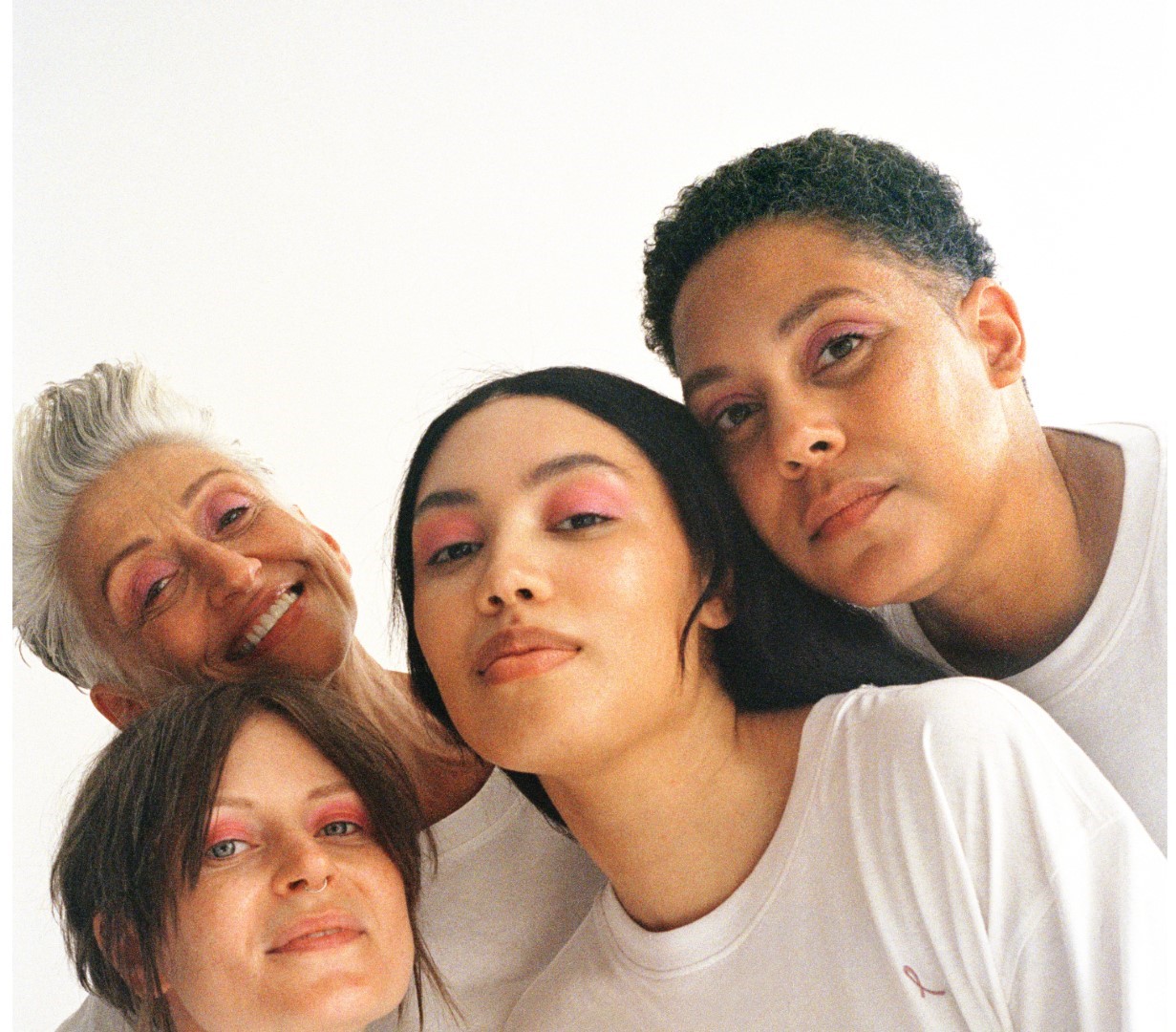 In 2020 my world came crashing down
I'm Leeanne, I'm 37, and live in South East London with my husband and four-year-old daughter.
In October 2020, my world came crashing down when I found a lump on my left breast near my armpit. After six weeks of tests and waiting, I was diagnosed with stage 3, grade 3, triple-negative breast cancer in my left breast and the lymph nodes in my armpit. I had 20 weeks of chemotherapy, a lumpectomy and full node clearance, and then 15 sessions of radiotherapy.
Before cancer, I felt strong, and life was good. My business was growing, my family was thriving, and I was in such a happy place.
Breast cancer left me fearing my life ahead and questioning everything. I stopped enjoying so many things as cancer consumed all my thoughts.
I worked hard on my mental and physical health
I felt extremely low throughout my treatment and after. I would put a mask on it so people didn't know, but inside, I was very anxious and depressed. Since then, I've worked hard to make sure my mental and physical health is as good as it can be. I still have down days, but working to become the best version of myself helps.
Being part of the panel and modelling for Primark was a privilege
It was a great privilege to be part of the panel which helped shape Primark's new post-surgery bra range. No one cancer patient can talk to everyone as our experiences vary so much, but I think the one thing we all agreed on was that we wanted to feel good, look good and be comfortable in our post-surgery bodies. We don't want to feel like an afterthought, or that our bodies are not worthy of inexpensive and quality underwear. Cancer is not pink and fluffy, and those of us on the panel felt that should be reflected in this campaign. Primark understood and listened to us. They heard our voices.
Then, to be able to take part in the campaign as a model was a dream come true. Let's be clear, I'm not a model. I'm a 37-year-old plus-sized woman. Cancer made me three stone heavier, and my confidence is, at times, on the floor, but this is my year of YES!
I've taken myself out of my comfort zone and allowed myself to show that this is me now, a year after a devastating diagnosis and gruelling treatment, with side effects and health anxiety still lingering. I did that! I am so proud of myself.
Small joys can carry you to a life beyond your diagnosis
To anyone who has just been diagnosed, I know you're scared, and you can't picture a life beyond your diagnosis. My hope for you is that you find small joy in each day. Small joys that will carry you through treatment and into a life beyond. Use the resources and support that are available through charities like Breast Cancer Now. Reach out to the communities that support people with breast cancer, and feel all your feelings but know you're not alone.
There is so much work to be done in supporting women who have had or who are living with breast cancers, especially those are faced with secondary/metastatic breast cancer. The involvement of brands like Primark brings awareness to a wider spectrum of people and encourages self-checking and early detection, and this could be life-saving for so many people.
As part of the Primark Breast Cancer Awareness Month campaign, Primark is donating a total of £250,000 between selected charity partners in the EU, UK and US. Breast Cancer Now will receive £100,000. Go to Primark.com to find out more about the charities they are supporting. Primark's donation is independent of product sales.
From 1 to 15 October you can also donate at Primark tills to show your support. Donations at till points start at £1 and can be made on any multiple of this value. 100% of UK customer donations will be shared evenly between our chosen charities - Breast Cancer Now (charity no. 1160558 & SCO45584), Cancer Research UK (charity no. 1089464 & SC041666) and The Christie Charitable Fund (charity no. 1049751).