Blog
Celebrating 20 years of our Service Pledge with Karen, our longstanding volunteer
To celebrate the 20th year of our Service Pledge, we asked Karen, patient advocate, all about it. She shares its impact, what her work involves, and more.
To celebrate the 20th year of our Service Pledge programme, we asked Karen, patient advocate of 15 years, all about it. She shares its impact on breast cancer services in the UK, what her work involves, and more.
Our Service Pledge brings patients and healthcare professionals together, to come up with improvements to NHS breast cancer services. It gives a voice to primary and secondary patients currently using the services.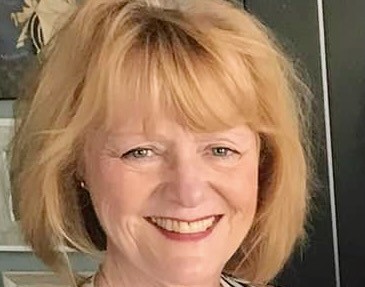 Have you been affected by breast cancer personally?
I was diagnosed with primary breast cancer in 2007. That same year, I had surgery, chemotherapy and radiotherapy, and I started 5 years of hormone therapy.
Towards the end of my treatment, I wanted to find out more about breast cancer and started digging around online. I came across Breast Cancer Now's Service Pledge and signed up to be a volunteer patient advocate.
What motivated you be part of the Service Pledge?
I'm passionate about all things breast cancer, and I loved the idea of helping improve patients' hospital experiences.
What have you got involved in to date?
As a patient advocate for the Service Pledge, I support patient representatives (local patients who represent the patient voice at their hospital) throughout their work with breast care teams. I ensure their views are listened to and taken on board.
Over the years, I've also represented the charity in many meetings. Some have been patient focus groups, where I listen to patients talk about their experience of the care at their hospital.
Having been involved in every Service Pledge since 2007, I've seen it evolve and grow into what it is today.
Why is our Service Pledge important, in your opinion?
It's a respected programme that makes a real difference. The feedback partnership helps ensure the best care is available for breast cancer patients, both medically and psychologically.
Over the years, what impact have you seen the Service Pledge make?
It has raised concerns that haven't always been top of the agenda. Clinic waiting time issues has been one of them, now tackled using noticeboards at some hospitals. The noticeboards update patients on timings, who can now use the bathroom or get a beverage without missing their slot.
Some patient feedback has been used to back clinics' requests for additional staff or clinic improvements. It's helped improve patient information booklets and has resulted in hospitals introducing Breast Cancer Now support services, like Moving Forward and Here for You.
The programme often brings up issues that are quite easy to fix, like poor signage, the layout of waiting areas or being given sufficient surgery recovery time before being discharged. Improving things like these can make such a difference to patients and their hospital teams.
Our Service Pledge helps patients turn their experience into something positive. Over the past 5 years, more than 140 UK breast cancer services have got involved, resulting in over 400 service improvements.
If you're interested in becoming a patient advocate, just like Karen, please email service.pledge@breastcancernow.org, or find out more.