Blog
Exercise for all: 5 activities to try today
From walking to swimming, we look at five types of exercise that you may want to try after breast cancer treatment, with some expert tips to get you started.
From walking to swimming, we look at five types of exercise that you may want to try after breast cancer treatment, with some expert tips to get you started.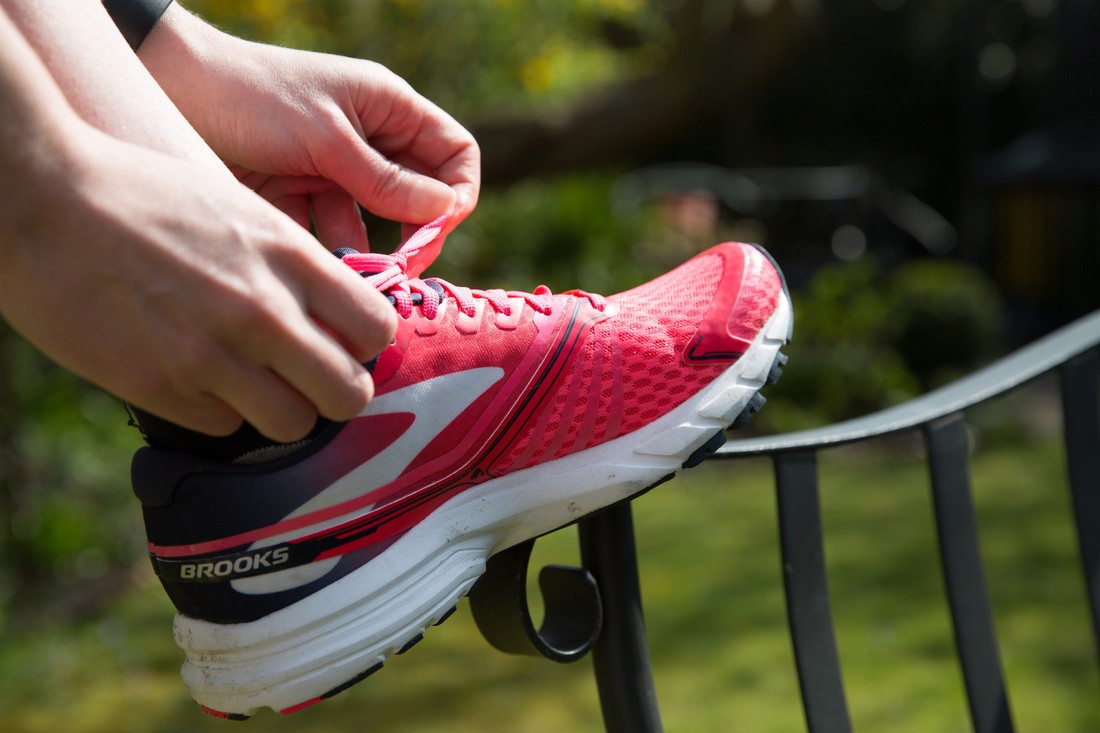 The benefits of physical activity for people with breast cancer are well known, from easing fatigue to improving mental wellbeing. But if you're struggling with the effects of treatment, getting active is easier said than done.
Cancer exercise experty Lizzy Davis offers tips to get started. 'Exercise doesn't need to be vigorous or high-impact to provide its many health benefits,' she says. 'It's important to start gently and progress slowly.'
Lizzy recommends speaking to your medical team before starting out.
Best foot forward
A brisk walk is the perfect way to increase your activity levels. All you need is a comfortable pair of shoes or trainers – and maybe a friend to keep you company. It's the easiest form of exercise to incorporate into your daily routine.
Start slowly and build up the amount of walking you do, and pace, gradually. You could use an app for your phone to track your progress.
Walking for Health is England's largest network of health walks.
You can also find information about walking on the NHS website.
Strike a pose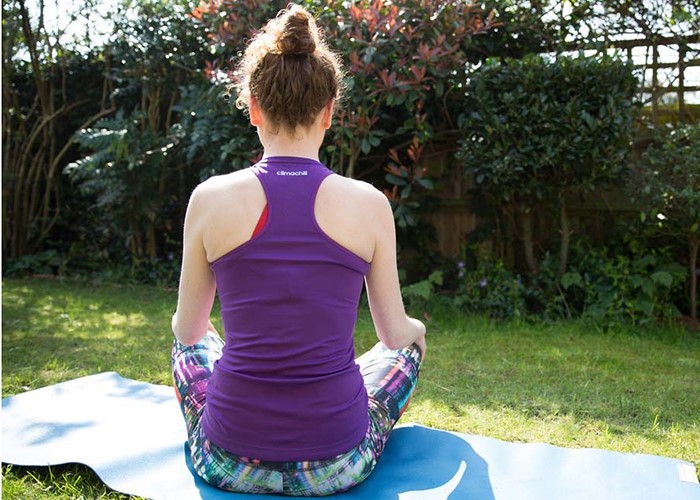 Yoga combines stretching, breathing and sometimes meditation to boost physical and mental wellbeing. It's great for improving strength, flexibility and balance.
There is some evidence that practising yoga after a breast cancer diagnosis can be useful for relieving fatigue, pain, anxiety and depression.
There are many different types of yoga.It may be vigorous or gentle, leaving you feeling full of energy or relaxed. Some styles – such as Iyengar and hatha yoga – focus on relaxation and are suitable for beginners. It's always good to ask around for a recommendation especially if you haven't tried yoga before. If you are unsure which style is suitable for you, speak to the yoga teacher before joining a class to get more information about what techniques are used.
Yoga can be practised in classes, one to one with a yoga teacher, or on your own at home.
Practising yoga after breast surgery is safe once you have healed from surgery and if it doesn't cause you pain. If it's painful, particularly to the arm or shoulder on the side of your surgery, stop doing it straight away.
Use a good quality yoga mat if practising yoga at home. This will help to cushion your joints, give you stability and prevent you from slipping.
Always check with your GP or treatment team before starting any new activity.
Watch our videos on getting started with yoga >>
The extra mile
If you want to start running and have never run before, you may want to build up to it by beginning with brisk walking. Having comfortable clothes and a good pair of running shoes is key to your comfort.
Keeping your running goal manageable will help you to stay motivated. Your goal might be a local park run or 'couch to 5K', or just running once around the park. All of these goals will get you exercising.
It can really help your motivation to have a running buddy. You may also want to look for beginner running groups in your area.
Make a splash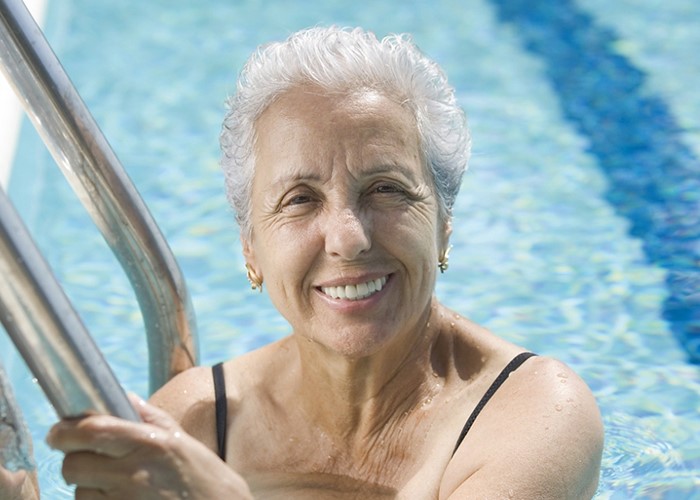 Whether butterfly's your bag or you're more of a doggy paddler, swimming is a great all-round exercise suitable for all ages. It's low-impact, so won't put joints under stress.
Many swimming pools have adult beginner classes and women-only sessions. Find your local pool at swimming.org
You can buy pocketed mastectomy swimwear in some high street shops, large department stores or specialist shops. For tips on choosing swimwear, try Breast Cancer Now's information on clothing and swimwear.
Pedal power
A means of getting to work or an enjoyable family activity, cycling is a simple way to increase your activity.
A specialist cycle shop can help you choose the right bike for your budget and needs. Some workplaces operate a cycle to work scheme, which can make buying a bike and equipment more affordable. And if you have an old bike, you could think about having it serviced to make sure it's still suitable for road use.
If you're a beginner or getting back in the saddle, cycle training can help boost your confidence. Ask your local council what cycle training is available near you.
Try the Sustrans website for tips on getting started, road safety, bike maintenance and plenty of route maps to inspire you.
Get active, stay active
Lizzy suggests the following tips for getting and staying active:
List all the activities you enjoy, from walking with a friend to gardening. Don't exclude anything.
Plan how you'll deal with any barriers. For example, if you're more tired today or feel under the weather, choose lighter activities such as walking or take it easy in your exercise class.
Try to exercise at a time in the day when energy levels are higher.
Keep an activity diary. It's a great motivator and helps track your progress.
Consistency is key. Do something every day, even if it's a few minutes of walking. No effort is ever wasted.