Blog
You see incredible parts of London - stunning locks, boats and residences
Jacqui signed up to the 2022 Thames Path Challenge, joining our Breast Cancer Now team. Find out how she fundraised, and how it all went.
Jacqui joined us for the 2022 Thames Path Challenge – an exciting, stunning trek around London. She told us why she signed up, how she fundraised, and how it all went.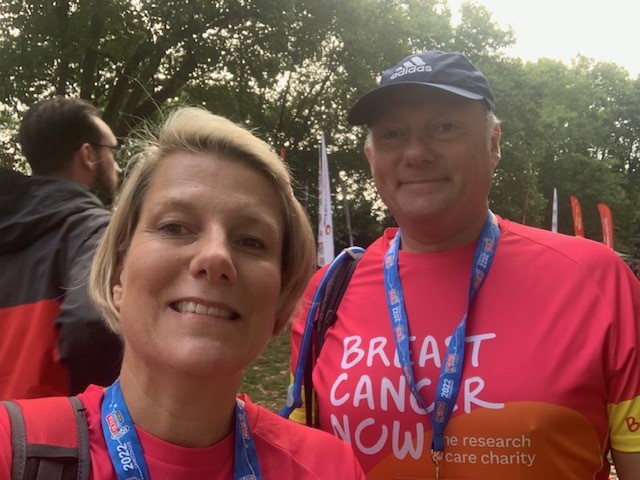 Why did you decide to fundraise for Breast Cancer Now?
In 2018, I was diagnosed with stage three triple negative breast cancer. It was a complete shock. Within a year, I had surgery, 6 months of chemotherapy and 3 weeks of radiotherapy.
In my darkest days, Breast Cancer Now was a real support to me. It was really hard to find information, but everything I needed was on its website. It became my main source of information, comfort, and knowledge.
Why the Thames Path Challenge?
Since nerve endings in my fingers and toes got damaged in chemotherapy, walking or running isn't that simple anymore. So, I decided to challenge myself.
My brother, Pete, wanted to join me to walk for cancer. We both loved the idea of joining the Breast Cancer Now team for the Thames Path Challenge.
Interested in joining us for the 2023 Thames Path Ultra Challenge?
What are your top training tips?
Build-up your training gently - I did an extra mile each weekend
The charity will send you some great training plans
Drink lots and lots of water
Wear good walking shoes and take some blister plasters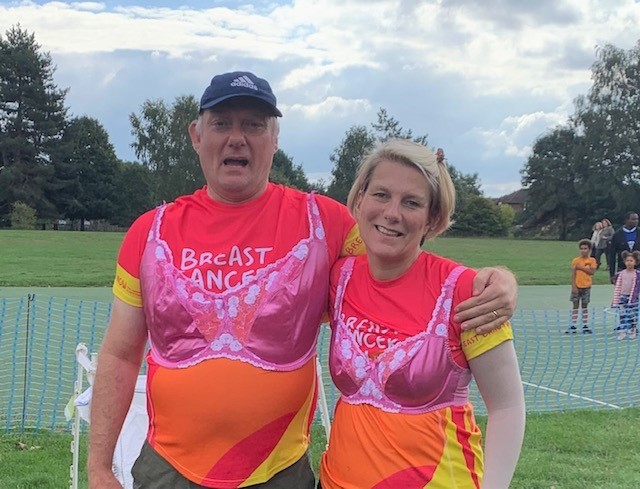 How did you decide to fundraise?
I was sent breast cancer fundraising tips from the charity. I'm not a big social media person, so mainly posted on LinkedIn, but friends and family reposted on their socials, and then it took on a life of its own.
How did you feel after the challenge?
We set out to do 25km but ended up walking much, much further - almost 50km. I felt so emotional and mega-proud, so exhaustion didn't matter.
I'm so grateful to the charity and breast cancer research experts for what they do, so I was really happy I could help in this way.
Our fundraising target was smashed, too, which blew us away.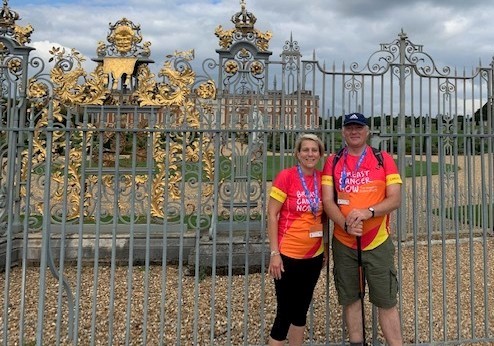 What would you say to anyone thinking about a charity walk, to fundraise for Breast Cancer Now?
It's a wonderful event, you see remarkable parts of London, and you don't realise how wide the river gets. You see beautiful locks, luxury riverside residences, cool boats and amazing rowers. Other challengers on the walk were also super friendly.
If you like the sound of Jacqui's adventure, there are lots of 2023 charity walks throughout the UK.
To join us for the 2023 Thames Challenge, you just need to register for a place.